Improve your business! Your source of custom hats here at wholesale price!
WOMENS BUCKET HAT
Looking for a customized womens bucket hat? We provide the bucket hats of the best quality at the wholesale price. We're sure you'll commend our quality & price.
The womens bucket hat is a must have accessory in this seasons! Whether you're looking for a cute way to shield yourself from the sun's rays at the beach or just want a fun accessory, we offer various womens bucket hats for you with wholesale price, which can come in a womens bucket hat with string, womens bucket hat with ponytail, a cute hat or just a summer hat.
Wholesale Womens Bucekt Hats
Browse through a wide selection of womens bucket hat on Huayihats.com that are unique and adaptable to many different occasions and seasons. These womens bucket hats provide flexibility as they can be used in both outdoor and indoor settings.
The womens bucket hat on the website come in many different options, ensuring that every season and every individual preference is catered to. Find a plethora of womens bucket hat in a variety of shapes, sizes, colors and patterns. An overwhelming array of bucket hat at extremely affordable prices ensures that there is something to appeal to everyone. The products come from Huayi Hats, guaranteeing high-quality and extensive warranty periods.
A wide variety of womens bucket hat options are available to you, such as 100% cotton, polyester/cotton, and 100% wool. You can also choose from adults, children bucket hat, as well as from unisex, male, and female bucket hat, and whether bucket hat is character, striped, or image.
Your Customized Bucket Hat - Make Your Unique Bucket Hat
A customized bucket hat is completely made by your specifications. By using forgotten hat maker's trade secrets, we build some of the finest bucket hat for you.
What customization is possible?
You can customize bucket hats by changing the logo, material, color, the logo technology, etc.
Hat logo
The hat logo technology can come in a custom embroidery bucket hats, as well as in blank bucket hat or printing bucket hats. These below are the logo technology of your pink bucket hats you can change.
Colors
We are pleased to offer over 74 felt hat colors to choose from, such as black, white, khaki, tan, floral and so on. You can also customize the hat according to the Pantone color card.
Materials
You can choose from different materials for your bucket hats. They can come in a denim bucket hat, as well as in lightweight nylon bucket hats or linen bucket hat.
Bucket Hat Manufacturer
About Huayi Hats Factory
Baoding Huayi Hats Co., Ltd. established in 2006, is a professional and leading enterprise engaged in design, production, sales and service of hatbody and completed hats. While focusing on felt hats, we are committed to leading the coordinated development of straw hats, sewing cloth hats, as well as knitted hats. We provide high quality hats to the world famous brands. Lots of them are highly recommended by customers from North-America, Europe and Japan market.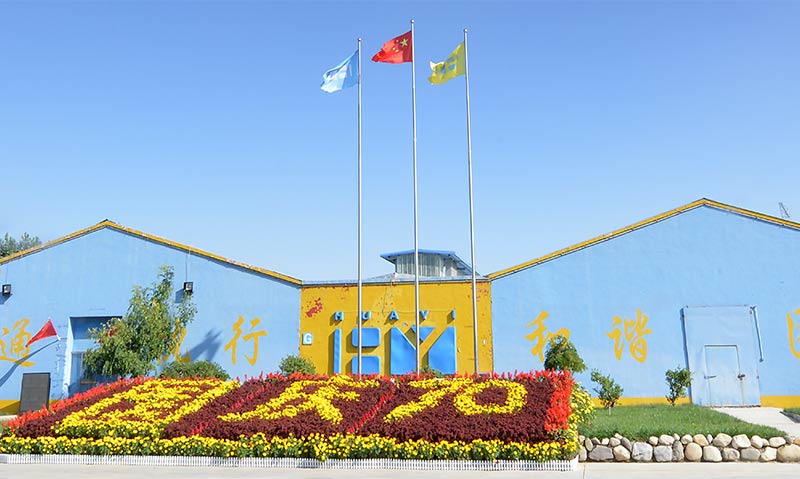 Attending exhibition shows
We attend the Canton Fair two seasons every year, Magic Show in USA, and different fairs in Japan, France, Australia, etc. with our latest styles. Get more information to our booth!

Certification
At present, Huayi hats has passed BSCI, SGS, ITS, ISO, RWS etc., to ensure that its products and services meet the market standards.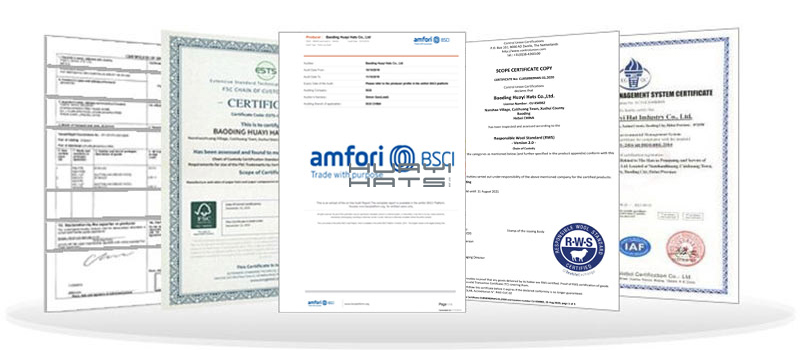 People Also Ask
What are bucket hats actually called?
Answer: There are many different names for a bucket hat, including a fisherman hat, session cap, and an Irish country hat.
Is bucket hat still a thing?
Answer: Bucket hats are still trendy this season—and not just for the beach!
What is the point of a bucket hat?
Answer: The bucket hat or fishing hat is said to have been introduced around 1900. Originally made from wool felt or tweed cloth, these hats were traditionally worn by Irish farmers and fishermen as protection from the rain, because the lanolin from the unwashed (raw) wool made these hats naturally waterproof.
Get Wholesale Price