Improve your business! Your source of custom hats here at wholesale price!
BULK TOP HATS
Looking for a customized top hats? We provide the felt top hats of the best quality at the wholesale price. We're sure you'll commend our quality and price!
The
top hats
, also called a high hat, a cylinder hat, or a topper, is a tall flat-crowned hat for men traditionally associated with formal wear. These hats were very famously worn during the 1700s and 1800s. A wedding top hat emerged later in the 20th century. Nowadays, top hats are worn only during events that are typically formal. Made of felt or silk, it features a gray or lighter shade and a contrasting band. Huayi Hats is a
top hats supplier
that can provide
top hats for men
and
top hats for women
that can come in various colors and hatbands. Our top hats are made of high quality 100% Australian wool felt.
Related Search:
bulk derby hat
wholesale cowboy hat
Wholesale Top Hats
Looking to buy high quality felt top hats in bulk to save money? The design and wholesale distribution of the Huayi Hats has been our focus for over so many years.
So many felt top hats wholesale products are offered for sale on huayihats.com. A wide variety of wholesale felt top hat options are available to you. You can also choose from adults, children, and babies felt hats, as well as from unisex, womens top hats, and mens top hats.
Our wholesale minimums vary per style. And small quantity pieces per style is our idea of wholesale as general. But there is no minimums if you choose our hats in stock.
If you want to get the wholesale price and the details for your favorite hats or just request our free hat catalog. Please contact us.
Your Customized Felt Top Hat
A customized felt top hat is completely made by your specifications. By using forgotten hat maker's trade secrets, we build some of the finest felt top hats for you.
What customization is possible?
These hats can be completely customized with color, brim size, crown shapes, trim, sweat band, woven label, logo and so on.
Felt Hat shapes
The felt hat styles can come in a fedora hat, as well as pork pie hat, trilby hat, boater hat, bowler hat, cowboy hat or top hat, etc.
Colors
We are pleased to offer over 74 felt hat colors to choose from, such as black, purple, white, blue, gold, grey and so on. You can also customize the hat according to the Pantone color card.
Materials
You can choose from different materials for your felt hats. 100% Australian wool are common for these hats. And you can get them in wool & cashmere (the same effect as beaver fur), or varifelt (the same effect as rabbit fur) as well.
Decorative band
Different look in different band. You can choose one color for your hat and an alternate shade for its decorative band, such as a leather band, rope band or a silk ribbon, etc.
Top Hats Manufacturers
About Huayi Hats Factory
Baoding Huayi Hats Co., Ltd. established in 2006, is a professional and leading enterprise engaged in design, production, sales and service of hatbody and completed hats. While focusing on felt hats, we are committed to leading the coordinated development of straw hats, sewing cloth hats, as well as knitted hats. We provide high quality hats to the world famous brands. Lots of them are highly recommended by customers from North-America, Europe, Australia and Japan market.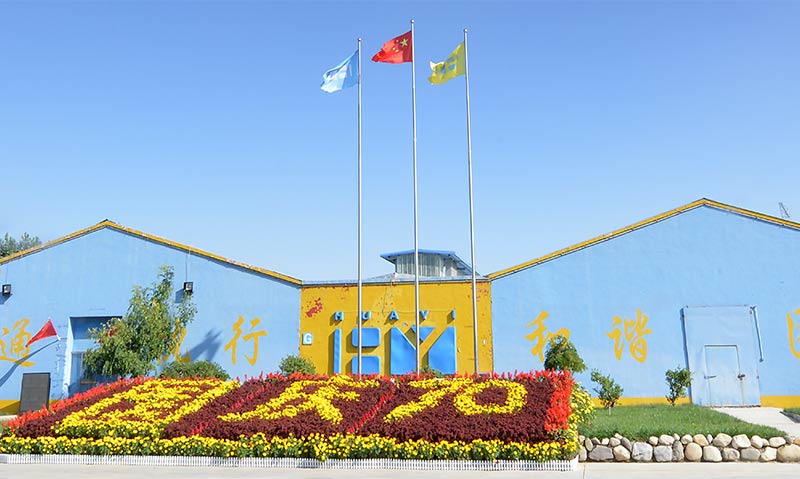 Attending exhibition shows
We attend the Canton Fair two seasons every year, Magic Show in USA, and different fairs in Japan, France, Australia, etc. with our latest styles. Get more information to our booth!

Certification
At present, Huayi hats has passed BSCI, SGS, ITS, ISO, RWS etc., to ensure that its products and services meet the market standards.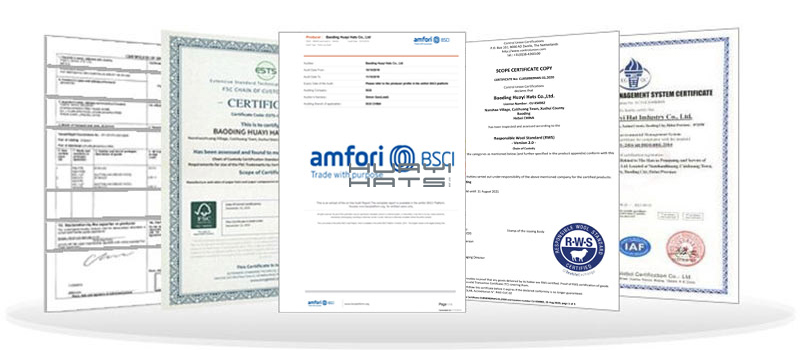 People Also Asked
What does a top hat symbolize?
As part of traditional formal wear, in popular culture the top hat has sometimes been associated with the upper class
Why did top hats go out of style?
The top hat fell out of favour in the early 20th century as slowly more casual styles of headwear, such as the bowler hat, became accepted for everyday wear. The art of top hat making is dying out, with only a handful of hatters still plying their trade
Why were top hats so high?
Top hats are so tall because they allowed the wearer to establish social status, intimidation, fashion, pride, and comfort. They ranged between 6 inches to 8 inches, with some of them going far beyond the normal limits. People wore top hats to all jobs and at almost any income level.
Get Wholesale Price