Straw Hat With String & Fringe Women's Floppy Wide Brim Beach Hat
For the more adventurous outdoorsmen or those who have passion for fashion, you will absolutely love our womens straw hat with string. Made from 100% wheat straw braid, this lightweight and soft hat features a wide shapeable brim, that provides a perfect shade to your face, helping to protect from the sun's harmful rays. It will keep you cooling in the shade all while staying classy. Adjustable chin strap cord holds hat in place, even during windy conditions. With a broad brim for pleasurable shade and string for adjustable fit in the summer sun, this straw hat is ideal for the season.
Raffia Straw Braid
Sun Protection
Floppy Wide Brim
Fashion Beach Hat
SKU: 2041043300310002
We can design it on the base of this straw hat with string for you

for free

!
We can license our famous brand 【RUEDIGER】 to your hat

for free

!
You will get the same personalized attention that you deserve no matter you order 1 piece or 10000 pieces

freely

! Contact us to get a coupon!
GET A QUOTE
Your Customized Straw Hats - Make Your Unique Straw Hat With String
Each straw is custom shaped by hand to your specifications before it ships. Our quality custom straw hats for women are made with care from start to finish so that you can enjoy a durable and long-lasting everyday hat.
What customization is possible?
In the customization of your ideal straw hat, you can choose the colors of the hat itself, materials, the type of marking or ribbon, the logo, etc.
Hat styles
Everything from the classic and timeless styling of the straw floppy hat, straw boater hat, straw fedora hat to the straw panama hat along with western styled straw cowboy hats.
Colors
Find the perfect color! Our straw hats come in a variety of colors, such as pink, brown, black, white, plain, etc. They are fade resistant and can compliment most spring and summer outfits.
Materials
You can choose from different materials for your straw hats. Raffia straw, palm leaf, panama straw, paper straw are common for these hats.
Decorative band
One hat, more options! You can get the versatility of having multiple hats, while needing to bring just one superior quality straw hat along!
Straw Hat Manufacturer
About Huayi Hats Factory
Baoding Huayi Hats Co., Ltd. established in 2006, is a professional and leading enterprise engaged in design, production, sales and service of hatbody and completed hats. While focusing on felt hats, we are committed to leading the coordinated development of straw hats, sewing cloth hats, as well as knitted hats. We provide high quality hats to the world famous brands. Lots of them are highly recommended by customers from North-America, Europe and Japan market.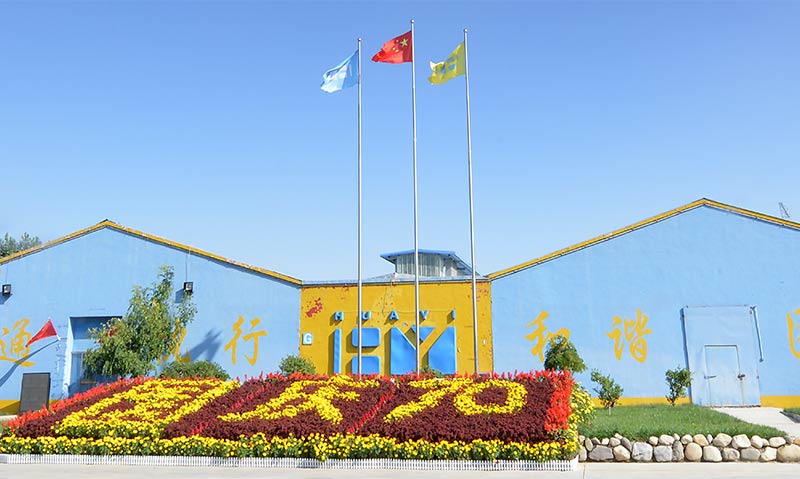 Attending exhibition shows
We attend the Canton Fair two seasons every year, Magic Show in USA, and different fairs in Japan, France, Australia, etc. with our latest styles. Get more information to our booth!

Certification
At present, Huayi hats has passed BSCI, SGS, ITS, ISO, RWS etc., to ensure that its products and services meet the market standards.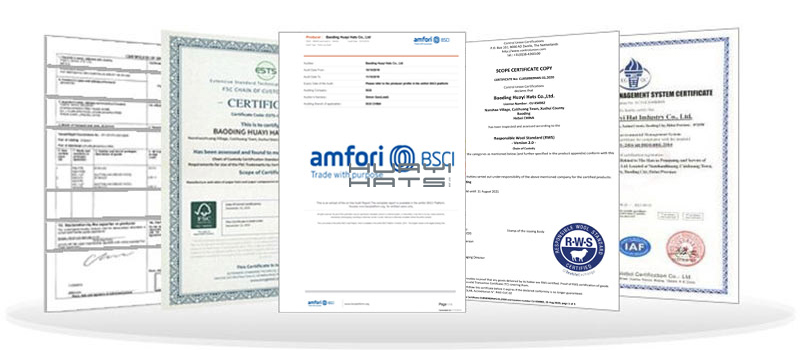 Specification of this Straw Hat With String
| Attribute | Value |
| --- | --- |
| Hat type | Straw hat |
| Material | Raffia straw braid |
| Color | Khaki, red, black |
| Size | Custom your size |
| Logo | Custom your logo |
| Pinch | None |
| Brim | Floppy wide brim |
| Ribbon | With a wide ribbon |
| Gender | Womens |
| Age group | Adult |
| Feature | Straw beach hat with string |
| Manufacturer | Huayi Hats |
| SKU | 2041043300310002 |
Wholesale Price
Looking to buy high quality straw hats in bulk to save money? We offer wholesale straw hats for those really looking to party. We don't need to say that purchasing this straw hat from our factory saves your wallet than purchasing them elsewhere, the customer reviews already have it.
If you want to know the wholesale price of this womens straw hat for reference. Please contact us for exact quotation.
And whether you order 1 piece or 10000 pieces, you will get the same personalized attention that you deserve!
People Also Ask
What is used to stiffen straw hats?
Answer: Likewise, what is used to stiffen straw hats? All you need is some starch spray! Just spray it all over your hat, paying special attention to the rim. Don´t forget to treat both sides and let the hat dry (laying flat on a towel).
Who makes the best straw hats?
Answer: 1. Huayi 2. Gigipip
How do you fix the brim of a straw hat?
Answer: Using a clothing steamer or the steam setting on your standard clothing iron, dampen the straw and then smooth the material by hand. If you want to uncurl the brim of a misshapen straw hat, lay something heavy along the brim to help re-flatten the edges after steaming.
Top Reviews of this Straw Hat With Ribbon
M. Pitcher from United States
verified purchase
I absolutely love the fit of this hat. It is very cute and appears to be functional for use. The hat is well constructed.
Hanna marie from United States
verified purchase
Gonna be my favorite hat this summer. Absolutely love it. Love the ribbon in the brim that lets me style it as I like. Great hat.
Elise from United States
verified purchase
I really like the color of the straw used for this beach hat. There's an adjustable cord, under your chin, straw hats can blow off your head easily (at least for me). For the price, this hat is great.
you may also like
---
Get Wholesale Price