Beige Raffia Mens Straw Cowboy Hats Western Style
This mens straw cowboy hats is a raffia straw cowboy hat that makes you look like a true cowboy. It is available in a wide range of sizes for both adults and kids. Decorative hatband with hand-crafted designs. Wear your cowboy hat anywhere either on the farm or at a musical festival they will not only keep you shaded but also help keep you cool with our breathable straw design. With many options available you will stand out like a rhinestone cowboy at the rodeo or outing of your choice.
Raffia Straw
Many Options Available
Western Style
Wide Brim
SKU: 2032001500270003
We can design it on the base of this mens straw cowboy hats for you

for free

!
We can license our famous brand 【RUEDIGER】 to your hat

for free

!
You will get the same personalized attention that you deserve no matter you order 1 piece or 10000 pieces

freely

! Contact us to get a coupon!
GET A QUOTE
Your Customized Straw Hats - Make Your Unique Mens Straw Cowboy Hat
Each straw is custom shaped by hand to your specifications before it ships. Our quality custom straw cowboy hats are made with care from start to finish so that you can enjoy a durable and long-lasting everyday hat.
What customization is possible?
In the customization of your ideal straw hat, you can choose the colors of the hat itself, materials, the type of marking or ribbon, the logo, etc.
Hat styles
Everything from the classic and timeless styling of the straw fedora hat to the straw panama hat along with western styled straw cowboy hats.
Colors
Find the perfect color! Our straw hats come in a variety of colors, such as brown, black, etc. They are fade resistant and can compliment most spring and summer outfits.
Materials
You can choose from different materials for your straw hats. Raffia braided straw, wheat straw, palm fibre, mat grass, paper straw are common for these hats.
Decorative band
One hat, more options! You can get the versatility of having multiple hats, while needing to bring just one superior quality straw hat along!
Straw Hat Manufacturer
About Huayi Hats Factory
Baoding Huayi Hats Co., Ltd. established in 2006, is a professional and leading enterprise engaged in design, production, sales and service of hatbody and completed hats. While focusing on felt hats, we are committed to leading the coordinated development of straw hats, sewing cloth hats, as well as knitted hats. We provide high quality hats to the world famous brands. Lots of them are highly recommended by customers from North-America, Europe and Japan market.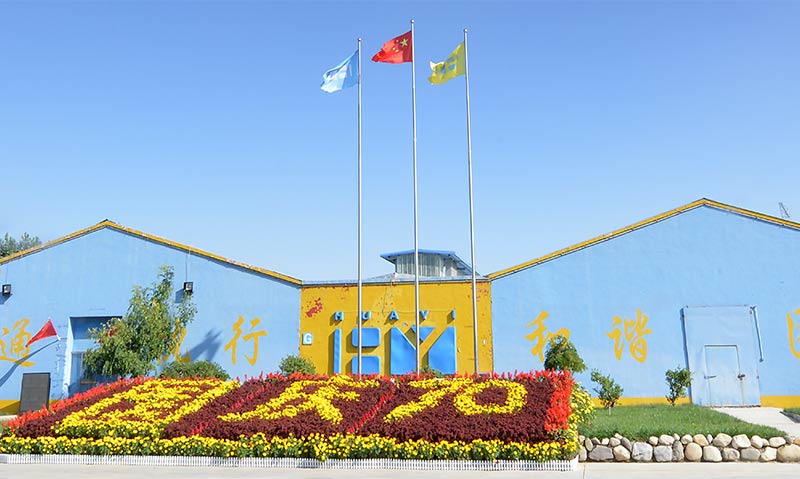 Attending exhibition shows
We attend the Canton Fair two seasons every year, Magic Show in USA, and different fairs in Japan, France, Australia, etc. with our latest styles. Get more information to our booth!

Certification
At present, Huayi hats has passed BSCI, SGS, ITS, ISO, RWS etc., to ensure that its products and services meet the market standards.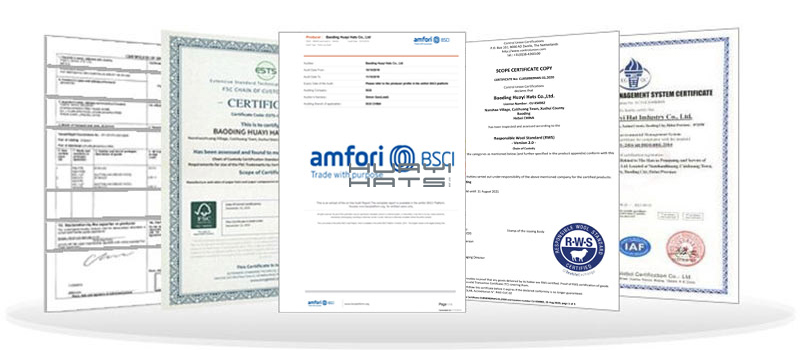 Specification of this Mens Straw Boater Hat
| Attribute | Value |
| --- | --- |
| Hat type | Straw cowboy hat |
| Material | Raffia straw |
| Color | Beige |
| Size | Custom your size |
| Logo | Custom your logo |
| Pinch | Center dent |
| Brim | Wide brim |
| Ribbon | With a decorative ribbon |
| Gender | Mens |
| Age group | Adult |
| Feature | Mens straw cowboy hat |
| Manufacturer | Huayi Hats |
| SKU | 2032001500270003 |
Wholesale Price
Looking to buy high quality straw hats in bulk to save money? We offer wholesale straw hats for those really looking to party. We don't need to say that purchasing this straw hat from our factory saves your wallet than purchasing them elsewhere, the customer reviews already have it.
If you want to know the wholesale price of this mens straw cowboy hat for reference. Please contact us for exact quotation.
And whether you order 1 piece or 10000 pieces, you will get the same personalized attention that you deserve!
People Also Ask
Are straw cowboy hats good?
Answer: A good straw hat not only looks good, but keeps you covered, cool and comfortable when the temperatures start to rise. Cowboy hats remain important to working cowboys and ranchers who still count on them for protection from sun, wind and storms.
What do the X's mean on straw cowboy hats?
Answer: The X factor rating is determined by the materials used to make a felt cowboy hat. ... In straw, the X's are determined by how tight the weave and how narrow the straw reed used to make the hat. So, the tighter the weave and the narrower the straw reed used to make the hat, the more X's a hat will be.
Is it OK to wear a straw cowboy hat in winter?
Answer: The felt hat starts out as your winter hat and also your formal dress-up hat in summer or winter. Well, you might want to wear your straw hat in winter if it's Arizona, Florida, Hawaii or Texas, but only if it's real hot. So after it gets a little sweaty and dirty it turns into your work hat.
What does a black cowboy hat mean?
Answer: Black hat is now often used in reference to a bad person, especially a villain or criminal in a movie, novel, play or in real life. The cowboy hat is a high-crowned, wide-brimmed hat best known as the defining piece of attire for the North American cowboy.
Top Reviews of this Mens Straw Hat
Studly Dudley from UK
verified purchase
Yet, upon opening, the hat was in perfect condition and the quality was far above what I had feared. To be honest, the construction of this hat equals any I have yet seen in tack or Western Wear stores. I am a very happy customer!
Mark R. Gillean from Canada
verified purchase
Great straw hat, and I love the quality of Huayi Hats products. It arrived in perfect condition, and prompt shipping. Good partner.
Swamp Fox from Australia
verified purchase
I was surprised by the cowboy hat in several ways. It fit several sizes due ti the elastic band inside. Keeps the sun off my neck while working in the field. Stays cool. Doesn't make me feel like I'm a tourist at a dude ranch.
you may also like
---
Get Wholesale Price