A
mens cowboy hat
is a style that every man who has a love for the traditional western look should own. At Huayi Hats, we pride ourselves in carrying the best selection of men's cowboy hats for sale at unbeatable prices.
Mens Wool Felt Cowboy Hat
The ranchers and cowboys have long depended on felt hats to stay comfortable and dry in the cold, wet winter months. Our mens felt cowboy hats are made of 100% Australian wool.
Mens Straw Cowboy Hat
The
straw cowboy hats
are designed to keep you cool in the spring and summer. Straw hats in classic western styles come in many materials, such as palm leaf, raffia straw and so on.
Related Search:
womens cowboy hat
black cowboy hat
outback hat
western hat
straw cowboy hat
Wholesale Mens Cowboy Hats
Looking to buy high quality mens cowboy hats in bulk to save money? The design and wholesale distribution of the Huayi Hats has been our focus for over so many years.
Wholesale mens cowboy hats come in assorted colors, such as black, chocolate, fawn, or gray. Find stylish bull rider hats, flat brim hats, rodeo models and open crown hats by Huayi Hat's mens cowboy collection for everyday wear.
Shop by styles ranging from basic to fancy to get the all the performance features you need with the look you want. Our wholesale minimums vary per style. And small quantity per style is our idea of wholesale as general. But there is no minimums if you choose our hats in stock.
If you want to get the wholesale price and the details for your favorite hats or just request our free hat catalog. Please contact us.
Your Customized Mens Cowboy Hat
Make the right choice from a multitude of cowboy hats with different colors and styling. A customized cowboy hat is completely made by your specifications. By using forgotten hat maker's trade secrets, we build some of the finest cowboy hats for you.
What customization is possible?
These hats can be completely customized with color, brim size, crown shapes, trim, sweat band, woven label, logo and so on.
Mens cowboy hat styles
The mens cowboy hat has many shapes, which can come in a western cowboy hat, as well as outback hat, cattleman crown hat, pinched front shape hat, etc. There are hats with medium, shorter, and taller crown heights engineered to fit well and give a pleasing look to people with different facial structures.
Colors
We are pleased to offer over 74 cowboy hat colors to choose from, such as black, brown, white, grey, blue, tan and so on. You can also customize the hat according to the Pantone color card.
Materials
You can choose from different materials for your fedoras. 100% Australian wool are common for these hats. And you can get fedoras in wool & cashmere (the same effect as beaver fur), or varifelt (the same effect as rabbit fur) as well.
Decorative band
Different look in different band. Our cowboy hats can be personalized with the many accessories we offer. You can choose one color for your hat and an alternate shade for its decorative band, such as a leather band, rope band, or a silk ribbon with feather, etc.
Mens Cowboy Hat Manufacturers
About Huayi Hats Factory
Baoding Huayi Hats Co., Ltd. established in 2006, which is a professional and leading felt hat vendor engaged in design, production, sales and service of hatbody and completed hats. While focusing on felt hats, we are committed to leading the coordinated development of straw hats, sewing cloth hats, as well as knitted hats. We provide high quality hats to the world famous brands. Lots of them are highly recommended by customers from USA, UK and Mexico market.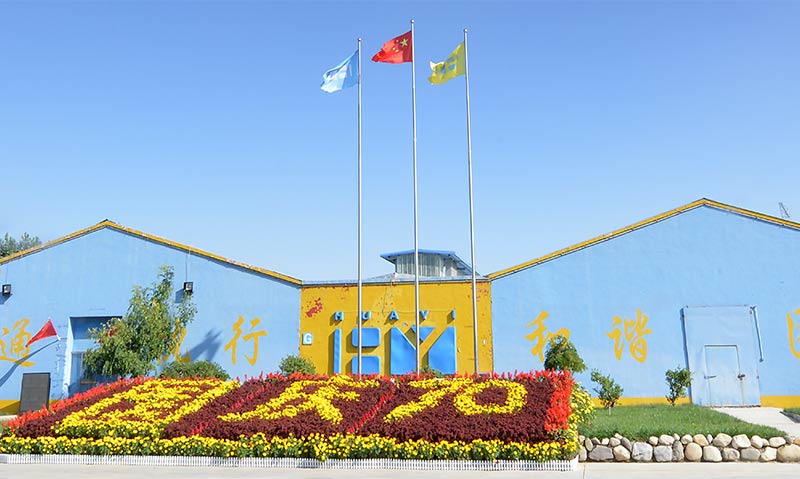 Attending exhibition shows
We attend the Canton Fair two seasons every year, Magic Show in USA, and different fairs in Japan, France, Australia, etc. with our latest styles. Get more information to our booth!

Certification
At present, Huayi hats has passed BSCI, SGS, ITS, ISO, RWS etc., to ensure that its products and services meet the market standards.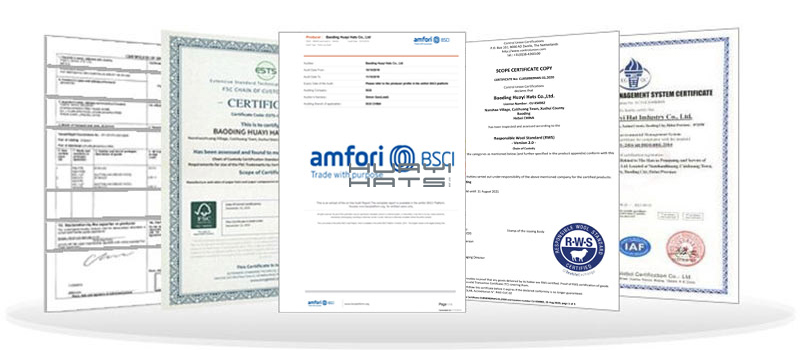 People Also Asked
What is the mens cowboy hat size chart?
Click cowboy hat size chart to know more.
How much is a good quality cowboy hat?
They are typically your cheaper hats, costing any where between $30-$75. Again the price depends on the quality behind the wool being used in the hat. Your fur blend hats will typically start around $120 and can reach as high as a couple thousand dollars. The more pure the fur the higher the cost.
Is it OK to wear a cowboy hat?
It is perfectly acceptable to wear your hat, as you cross the dining room towards the door, but do not dilly dally, or the hat must come off. Exception to the Exception: While everyone agrees the hat comes off in church, it is okay to wear your hat in Cowboy Church, but then it comes off for the Lord's Prayer.
Get Wholesale Price