The
boater hat
features a flat top and flat brim. It has many names, such as a boater hat, straw boater, basher, skimmer, The English Panama, cady, katie, canotier, somer, sennit hat, or in Japan, can-can hat, suruken and many other colloquial names. It is normally made of stiff sennit straw and has a stiff flat crown and brim, typically with a solid or striped grosgrain ribbon around the crown. Today the hats are made from a wider range of materials including wheat braid, panama straw, wool felt and other material. More information in
wikipedia
.
Related Search:
wide brim fedora
straw boater hats
Boater Hats In Bulk
Looking to buy high quality boater hats in bulk to save money? The design and wholesale distribution of the Huayi Hats has been our focus for over so many years.
A wide variety of bulk boater hat options are available to you, such as 100% nature straw boater, cashmere, and 100% wool. You can also choose from adults, children boater hat, as well as from unisex, female, and male boater hat, and whether boater hat is plush, character, or image.
Our wholesale minimums vary per style. And small quantity per style is our idea of wholesale as general. But there is no minimums if you choose our hats in stock.
If you want to get the wholesale price and the details for your favorite hats or just request our free hat catalog. Please contact us.
Your Customized Boater Hat
A customized boater hat is completely made by your specifications. By using forgotten hat maker's trade secrets, we build some of the finest boater hats for you.
What customization is possible?
These hats can be completely customized with color, brim size, crown shapes, trim, sweat band, woven label, logo and so on.
Hat styles
The hat styles can come in a fedora hat, as well as pork pie hat, trilby hat, boater hat, bowler hat, cowboy hat or top hat, etc.
Colors
We are pleased to offer over 74 felt hat colors to choose from, such as black, pink, white, blue, tan and so on. You can also customize the hat according to the Pantone color card.
Materials
You can choose from different materials for your fedoras. 100% Australian wool are common for these hats. And you can get fedoras in wool & cashmere (the same effect as beaver fur), or varifelt (the same effect as rabbit fur) as well.
Decorative band
Different look in different band. You can choose one color for your hat and an alternate shade for its decorative band, such as a leather band, rope band or a silk ribbon, etc.
Boater Hat Manufacturer
About Huayi Hats Factory
Baoding Huayi Hats Co., Ltd. established in 2006, is a professional and leading enterprise engaged in design, production, sales and service of hatbody and completed hats. While focusing on felt hats, we are committed to leading the coordinated development of straw hats, sewing cloth hats, as well as knitted hats. We provide high quality hats to the world famous brands. Lots of them are highly recommended by customers from North-America, Europe and Japan market.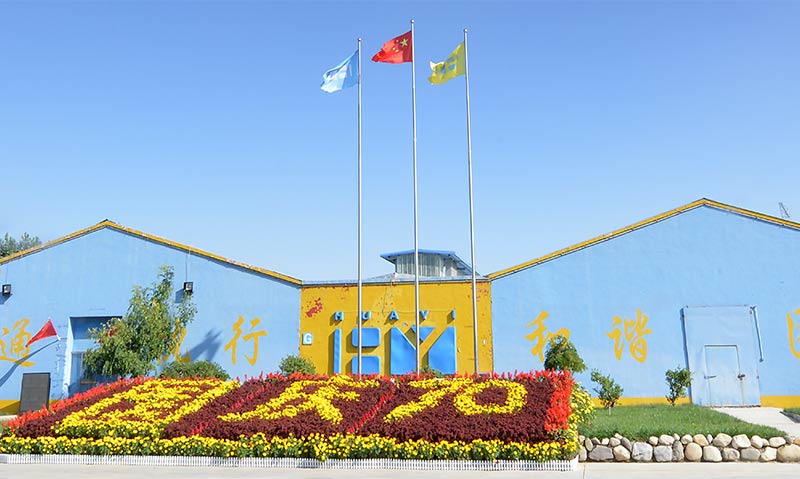 Attending exhibition shows
We attend the Canton Fair two seasons every year, Magic Show in USA, and different fairs in Japan, France, Australia, etc. with our latest styles. Get more information to our booth!

Certification
At present, Huayi hats has passed BSCI, SGS, ITS, ISO, RWS etc., to ensure that its products and services meet the market standards.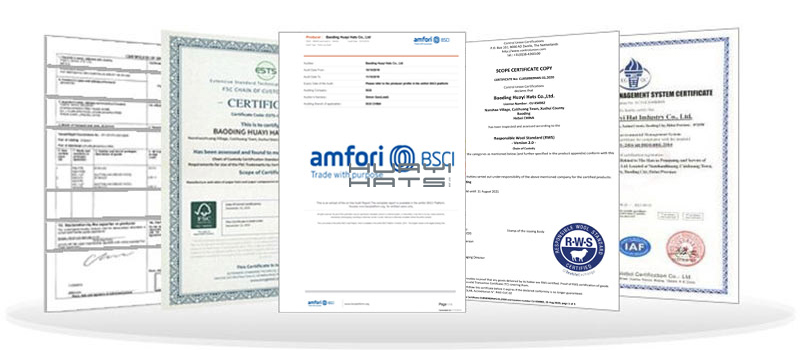 People Also Asked
Why is it called a boater hat?
Boaters were derived from the canotier straw hat worn traditionally by gondoliers in the city of Venice. The Venetian canotier has a ribbon that hangs freely off the back, and they are frequently edged with a matching color ribbon. Because of this, boaters were identified with for boating or sailing, hence the name.
Are boater hats in style?
Historically, boater hats have been worn by sailors, Victorian school children, and were probably at their peak of popularity in the 1920s. Lately the boater hat, like the basket bag, is having a bit of a resurgence and can be found in many high street shops.
When was the boater hat popular?
1920s. During the peak of their popularity, especially around the 1920s, boater hats could be seen worn by everyone.
Get Wholesale Price